BEECHCROFT ANNA'S DANCE AT BEARPAW, JH
A huge thank you to Mary Wiest, Beechcroft Labradors, for allowing me this wonderful girl. She flew to me at 8 weeks old, and turned my house upside down! But she far surpassed my wildest dreams, both in the show ring and in the whelping box, not to mention being everyone's favorite in the field. What a fabulous producer she was, and everything here now goes back to her. A more fabulous foundation bitch, I could never have asked for. We lost her in December, and the only thing that has made it bearable is her daughters, granddaughters, and grandsons, carrying on her brilliance . . .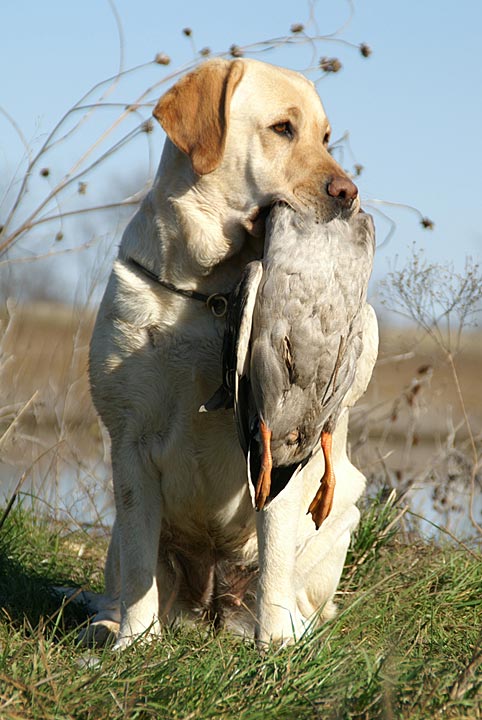 Clearances:
CHIC # 26988; OFA LR-15614G24F-PI; OFA LR-EL29103F24-PI;
CERF LR-42463 (cerfed annually, current), LR-CA2450/39F/C-PI (heart);
Optigen Normal/Clear prcd-PRA, by parentage
Wins:
JSLRC Specialty, 2004. Sweepstakes Puppy, 6-9 mos Bitches, Mr. Alexandre Chanon (Preton–Brazi), Second Place. "Another lovely puppy, nice type, wonderful head and expression, lovely reach of neck, excellent angles. She moves very well for her age. Promising youngster."
JSLRC Specialty, 2004. Puppy, 6-9 mos. Bitches, Mrs. Majov Nasman (Alvgarden-Sweden), First Place. "Nice puppy. Good head. Nice pigment. Enough body for age. Good bones. Moves well. Good coat."
Tyler KC, 2004. WB/BOS, Dr. Dana Massey
HOTLRC, 2006, RWB, Ms. Jill Ickowski (Wiscoy).
Now, retired, Annie is everyone's very favorite hunting companion. She has given me three gorgeous girls and a boy to go on with. Heartfelt thanks to Mary Wiest, Beechcroft Labradors, for this fabulous girl!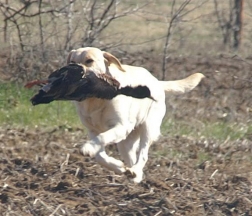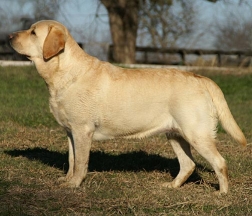 Hours
M-F: 8am – 5pm
S-S: 8am – 7pm